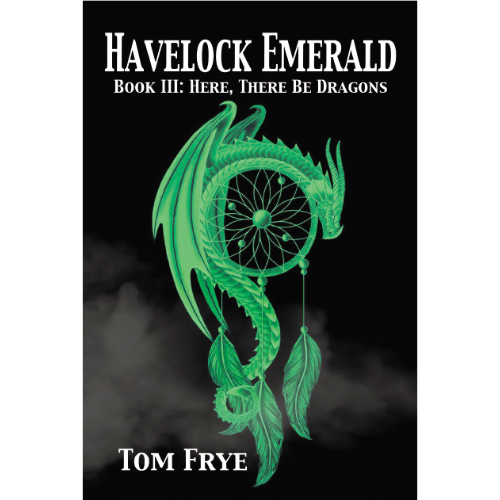 Book Three: Here, there be Dragons: Lucas discovers the doorway inside the Emerald Pub that leads to an alternative realm, where dragons can sure ruin one's day. 
In this Sci Fi thriller, the Emerald Pub is a way-station between realms. You can read the series without having read The Havelock Chronicles, and yet both series of books are connected. 
Reason Nelson, the main character in the Chronicles, has finally grown up and is performing youth work with kids who are as troubled as he once was. In his role as a foster parent, he takes on Lucas. When Reason designs a virtual reality video game as a means to prevent juvenile delinquency, Lucas is sent back to a Medieval realm.