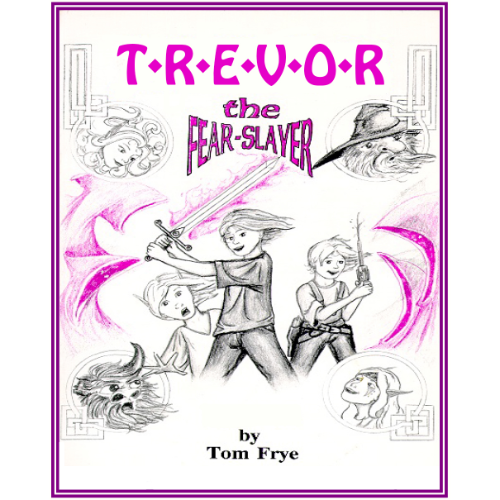 Trevor the Fear-Slayer
How many of you like reading to your kids or grand kids? Well, I have the perfect Children's Book for you: TREVOR THE FEAR-SLAYER, geared for ages 6-12. The story deals with Trevor and his little brother, Logan, setting out on a quest to destroy the Warriors of Fear, who come every night to their bedroom to haunt them.
I have also included the sequel, DRAGON STONE QUEST. This second story finds Trevor and Logan setting off another grand adventure at a YMCA Summer Camp, where there be dragons!
The entire book will captivate any kid's imagination. My own foster son once captured a gallon jar of fireflies, and as he released them into the den, illuminated by candle light, he pleaded, "Read to me!" And that reading session was purely magical!
So go ahead, I dare you! Try out these two stories on your own kids and let the magic begin!