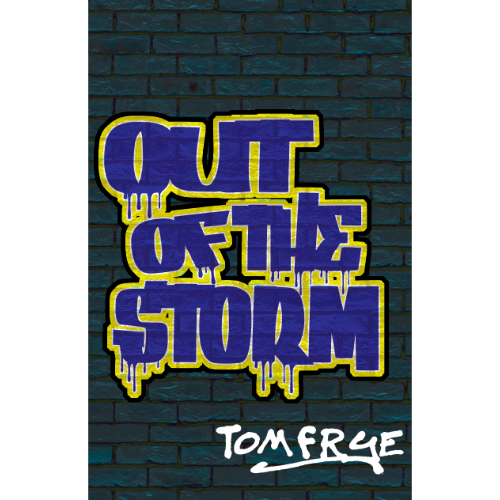 Out of the Storm
sequel to Beyond the Wind
15-year-old Kyle has been sent to a reparative therapy ranch where his encounter with another boy results in a serious charge of Knowingly Infecting Another with HIV.
Synopsis:
In the first chapter, Chris is on the witness stand being badgered by the prosecuting attorney about his relationship with Kyle. During the course of the trial, his own attorney has remained silent during prosecutor Bud Lyle's interrogation. Before leaving court, Chris spots the notorious Carter Monday who has eluded arrest for his murder of Senator Steve Landan. Monday's dark eyes bore into Chris, letting him know the secret message he received must be taken seriously.
Enter new character, Connor, who becomes Chris's new love interest and is a catalyst for many of the turns and twists in the plot of this story. He is an intelligent gay kid who stands up for himself and others, and offers his support via the Internet. While helping Connor research for an upcoming excommunication hearing at his father's church, Chris is drawn into an Internet connection with 16-year-old Toby Matthews from Omaha. Later, in the story, Toby is implicated in the filming of a porn video, with the boy who falsely accused Kyle of infecting him with HIV.
Toby's mom, Aleyse Matthews, a detective who works gay domestics with the Omaha Police depart-ment, uncovers the activity her son is involved in. Toby's dad, Bear Matthews, a notorious biker and now the owner of the largest Harley dealership in Nebraska, is a Born again Christian, who does not take his son's excursion in the skin trade lightly. And when Toby's GLBT leader at school, Cole Walker, is targeted by an angry kid who sends pornographic images to his computer, Bear and Aleyse Matthews discover the facts involving the boy who falsely accused Kyle of infecting him.