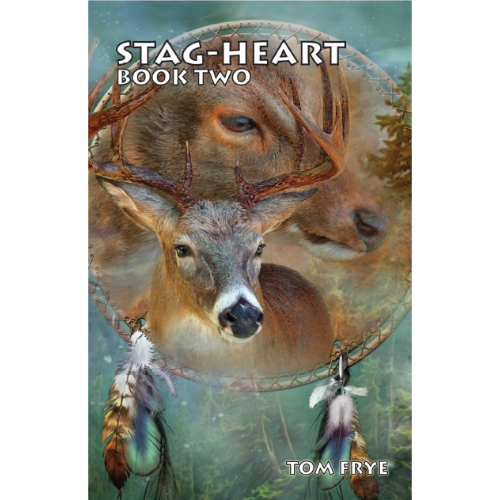 Stag-Heart
Book Two, a modern-day Native folk tale.
After Ryan's near fatal encounter with the Wanagi, murders around Riverview begin to add up. Ryan and Dawn resolve the issue of turning in evidence to Sheriff MacNeil to clear Tall of the murder of the FBI agent. Due to his willingness to help, Ryan is asked to give a deposition to Carly Raven, investigator for the Bower Law firm representing Tall. His father, Jess MacNeil, the Sheriff of Riverview, soon finds himself working closely with Carly as a number of murders take place. Although Ryan is attacked by the mysterious Wanagi, demon of the forest, he begins to understand the seen and the unseen events happening in and out of the Otherworld.
On another venture into Stag-Heart, Ryan rescues a wolf groggy from a shot by a tranquilizer gun from Mandrake, the killer grizzly. He, in turn, is rescued by Dawn and Amos Thunder Hawk, the grandfather of Tall. Back in the day, when his mother taught at Stone Ridge, Amos was one of her staunch supporters, and Ryan had been to many pow-wows with the old Lakota holy man.
Due to Carly's investigation into Teresa MacNeil's fatal crash, she reveals to Jess that Tall was set up for the ride that sent her car off the pass on that wintery night. FBI Agent Koops is there when Jess is confronted and he denies knowing anything about Tall's blood alcohol level. While Jess and Carly work together on investigating the drug deal that resulted in the killing of the FBI agent, Ryan and Dawn have a near-fatal encounter with the Branch brothers, prime suspects in the drug deal.