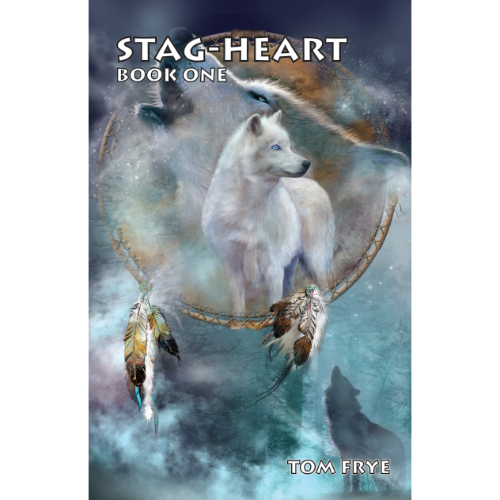 Stag-Heart
Book One, a modern-day Native folk tale.
14-year-old Ryan MacNeil stumbles upon a drug deal gone south on a reservation up north. Ryan has goals to be like his father, the Sheriff of Riverview, North Dakota. When he ventures into Stag-Heart Woods to rescue his friends runaway dog, he stumbles upon the bloody aftermath of a shoot-out between an FBI agent and a Lakota man from nearby Stone Ridge Reservation. To Ryan, everything about the killing points to the Lakota man, Tallman Thunder Hawk, left unconscious by the shoot-out. Ryan knows Tall was just recently released from the state pen, having served ten years for the drunk driving accident that killed a white woman who was at one time Tall's teacher on the rez. She also happened to be young Ryan's mother.   
To Ryan, it is obvious that Tall has killed again. He wants to see that he is punished for his mom's death and also for murdering the Federal agent. But Dawn Red Feather, a young Lakota juvenile delinquent, has witnessed the shooting and she brings Ryan evidence that would clear Tall of the murder. Ryan's conflict is he does not want Tall cleared, and badly wants to see him punished for his mom's senseless, tragic death, and so he withholds the evidence.
Stag-Heart is a mysterious place, located between Stone Ridge rez and the town of Riverview. For years, it has been considered a haunted forest where three young boys were found brutally murdered on a camping trip. White kids blame the savage slaughter on an old hunter who lost his hand in a beer trap, and now uses an antler to serve as his missing hand. Indian kids claim it was the Wanagi, a demon of the forest. While others blame the deaths on Mandrake, the killer grizzly who roams the woods. After encountering the bear when he was much younger, Ryan has stayed far away from the forest, and yet he finds himself returning there with Dawn to recover the drugs supposedly left behind by the dealers who actually shot the agent.